Macros Per Serving:
545 calories, 30g protein, 30g carbohydrates, 800mg sodium
Price Per Serving:
$3.50
For you, who generally dislikes lettuce.
For you, who likes lettuce, but finds it distasteful to prep salads for lunch because the leaves wither.
For you, who is tired of deciding between an $8, 90% lettuce salad on your lunch break, when you are hangry and would much rather pay $4 for a burger and fries.
Wish you had a grab and go meal that was easy and quick to prep for your week of lunches so you don't have to spend a fortune on crap iceberg lettuce, leave the office to eat, or have the temptation to eat fast food every day for lunch?
I found this recipe in my mother-in-law's recipe book:
It's a recipe for a party dish that I saw as an opportunity to alter into a delicious, hearty summer salad that can be a lunch prepped in advance for busy people like you!
Ingredients:
Makes 8 Servings
1.5 pounds boneless, skinless Chicken Breasts
1 Red, 1 Green, and 1 Yellow Pepper
1 Red Onion
1 Container Strawberries
1 Pack Fresh Three Cheese Ravioletti
1 Bag Cheese Cubes
1 Bottle Balsamic Vinaigrette
1 Pack Cherry Tomatoes
Instructions:
Bring 2 pots of water to a boil on high heat (1 for chicken breasts, 1 for tortellini)
Begin washing and chopping vegetables in 0.5-1 x 0.5-1 inch chunks.
When water begins boiling, add chicken and tortellini, reduce to medium-high heat.
Cook tortellini according to package directions.
Boil chicken 10-15 min or until 165 degrees.
Continue chopping veggies.
Rinse tortellini and boiled chicken in cold water as they finish cooking.
Combine all chopped veggies and cooled tortellini in large bowl.
When chicken is cool enough to chop, chop and add to salad mixture.
Pour bottle of vinaigrette in salad and mix all ingredients together.
Keep refrigerated in covered large bowl OR pack into individual containers for a perfect work lunch!!!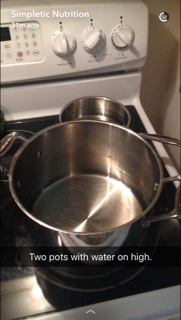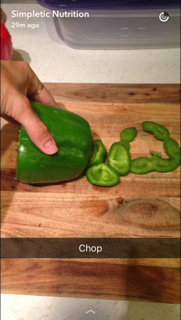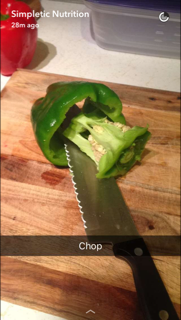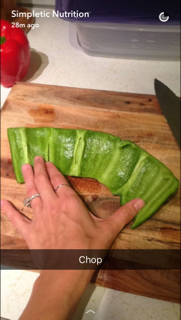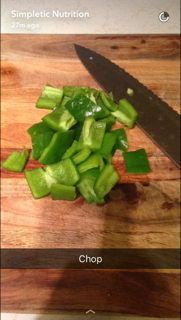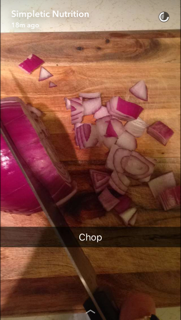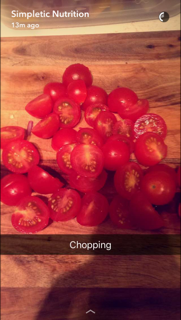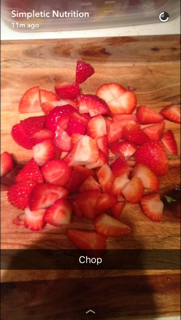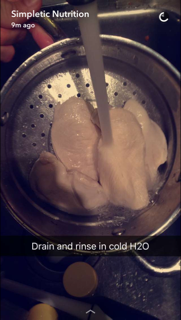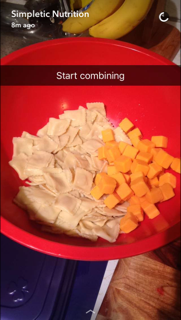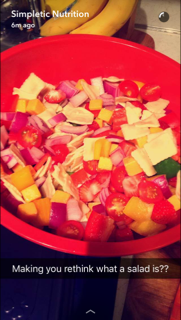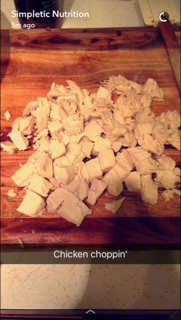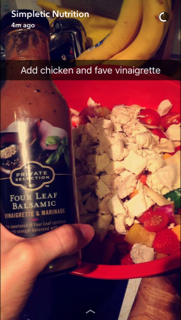 As this "Salad" sits throughout the week, it will be continuously marinating in the balsamic and you'll find that it gets yummier and yummier every time you eat it!
Substitutions:
Add more chicken, fresh, raw, unsalted walnuts or unsalted sunflower seeds to increase protein.
Leave out cheese and/or decrease dressing amount to decrease sodium.
Substitute a vegetable you don't like for grapes or blueberries.
Endless possibilities! Use your imagination and PLAY.
Enjoy & Share!
Comment with alternative ideas, suggestions, or let me know if you made it and what you think!
Follow on Facebook!